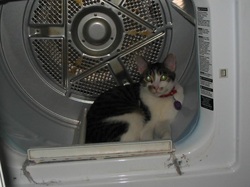 Thanks for visiting our repair website. We want to make it easy for you to repair and upkeep your own appliance. You'll find simple articles on how to fix your machine at: Easy Repair You Can Do and you'll find Free repair manuals and Fix-It Videos at: Repair Manuals and VideosIf you would like one of our licensed Repair technicians to come to your house and Fix your machine for you... just fill out the form below and we'll contact you within 4 hours to arrange a convenient time for your repair. We service all major brands of Dishwashers, Stoves, Washing Machines, Dryers and Ovens Including: Whirlpool, Maytag, Bosch, Miele, Kitchenaide and many others.
---
We'll repair your appliance quickly for a flat fee of $95.00 for Labor. Parts are extra but not expensive

Please fill out the form below and submit the form or email us at: scottthefixitguy@yahoo.com EMAIL is the best way to contact me since i'm often in the field and unable to call.