| | |
| --- | --- |
| | https://www.youtube.com/watch?v=bj9CSLyDWMU |
How to Find The All Important Model Number

When ordering appliance parts it is critical to have the correct model number.
There are many online stores that offer great deals on appliance parts. All that is needed is to put the model number of your appliance in a google search along with the name of the appliance part. You will see many stores that offer the part and you can pick the store that will get it to you fastest with the best deal.


The model number sometimes can be difficult to find. On most washers and dryers and dishwashers you can find the model number on a sticker somewhere near or on the lid/door. It could be on the side of the door or located near where it hinges or in the frame where the door sits when closed.


Most refrigerators have the model number on a sticker located on the side wall inside the fresh food section (the big cooling section and not the freezer.)


Stoves hide their model numbers in different locations. Your best bet is to remove the broiler drawer and look for a sticker on the frame where the broiler drawer used to sit.


Occasionally washing machines will have their model numbers on the top or behind the control panel.


Just be patient and you'll find it. Look carefully because entering the serial number in a search won't get you anywhere. It needs to be the model number.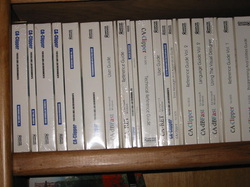 ---